Dr. David Baker

Bob Blumenthal

Phil Coady

Dr. JB Dyas

Marcia Foster Dunscomb

Dr. Willie Hill

Howard Mandel

Dr. Gary B. Nash

Dr. Richard Olivas

David Vigilante



Dr. David Baker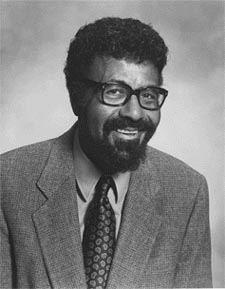 David Nathaniel Baker, Jr. is Distinguished Professor of Music and Chairman of the Jazz Department at Indiana University. A virtuosic performer on multiple instruments and top in his field in several disciplines, Dr. Baker has taught and performed throughout the USA, Canada, Europe, Scandinavia, New Zealand, and Japan. For the past 14 years he has served as Artistic Director and Conductor of the Smithsonian Jazz Masterworks Orchestra. He has written over 70 books on jazz improvisation, jazz composition and arranging, jazz pedagogy, how to learn tunes, how to practice, and other related topics. He also has more than 400 articles and 75 recordings to his credit.

Baker received both bachelor's and master's degrees in music education from Indiana University, and honorary doctorates from Oberlin College, Wabash College, and the New England Conservatory of Music. He has studied with a wide range of master teachers, performers, and composers including J.J. Johnson, Bobby Brookmeyer, Janos Starker, George Russell, William Russo, Bernard Heiden, and Gunther Schuller. A 1973 Pulitzer Prize nominee, Dr. Baker also has been nominated for a Grammy Award, honored three times by Down Beat magazine (as a trombonist, for lifetime achievement, and induction into the Jazz Education Hall of Fame), and is a recipient of the National Association of Jazz Educators Hall of Fame Award, Indiana University President's Award for Distinguished Teaching, the Arts Midwest Jazz Masters Award, and the Governor's Arts Award of the State of Indiana. He is also a recipient of jazz's hightest honor: the National Endowment for the Arts Jazz Master Award.

As a composer, Dr. Baker has been commissioned by more than 500 individuals and ensembles, including Josef Gingold, Ruggerio Ricci, Janos Starker, Harvey Phillips, the New York Philharmonic, St. Paul Chamber Orchestra, Beaux Arts Trio, Fisk Jubilee Singers, Louisville Symphony, Ohio Chamber Orchestra, the Audubon String Quartet, and the International Horn Society. His compositions, tallying over 2,000 in number, range from jazz and sonatas to film scores.

Dr. Baker's involvement in music organizations has encompassed membership on the National Council on the Arts; board positions for the American Symphony Orchestra League, Arts Midwest, and the Afro-American Bicentennial Hall of Fame/Museum; and past chairs of the Jazz Advisory Panel to the Kennedy Center and the Jazz/Folk/Ethnic Panel of the NEA. He also served as President of the International Association for Jazz Education (IAJE) and the National Jazz Service Organization (NJSO), and currently serves as senior consultant for music programs for the Smithsonian Institution.